Blooming events SEED in Prague's cafe V lese has drifted to second season with loyal audience of lovely visitors and dancers!


As you may already noticed - first season has been documented here (flyers, videos, photo reports, sets of amazing music, reviews, interviews etc.). Very special "Thank you!" goes to our ever-ready spaceboss for his wonderful promo support.

Besides supporting SEED as a music collagist (curating all kind of aural blasts from present and past sounding like a big future to me) and occasional visual deliverer (watch here) i had also a chance to express each of the aural individuality of our guests by awarded visuals (flyer empathy music related design).

Listening to promo and music i let ideas come through my ears and transcend to all brushes of the world. Imagine photoshop hypnosis combined with found objects (i used some concrete matter and almost broke my dad's scanner or was taking pictures here around Orlicke mountains - see example here).



Let me here present bright light of incoming days..and keep an eye on our newest post here..



Generation of visual imagery by sound in vibrating graphical design...by Vitezslove Sichtar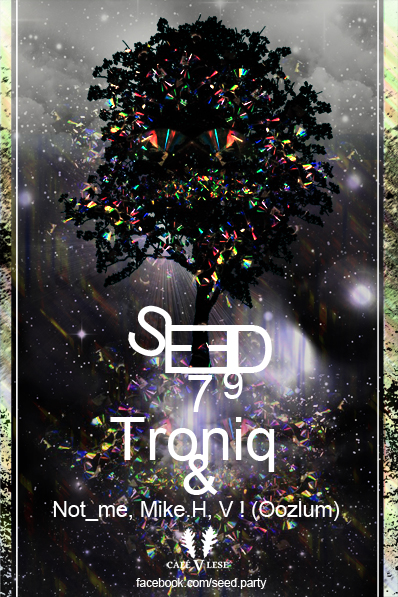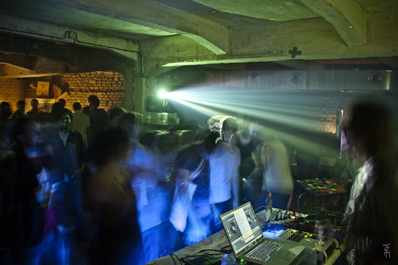 photo report by Tomas Crow

Spacedust 27 by Troniq


update 01 :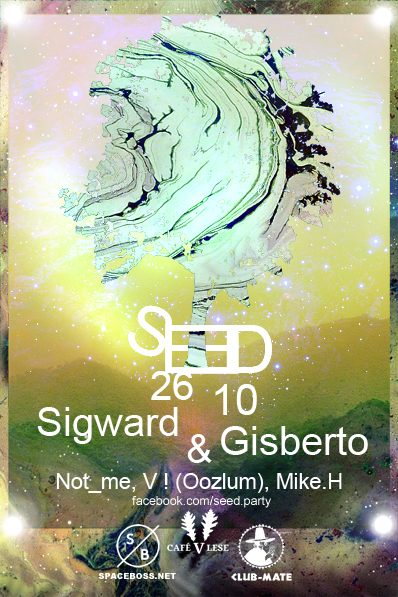 &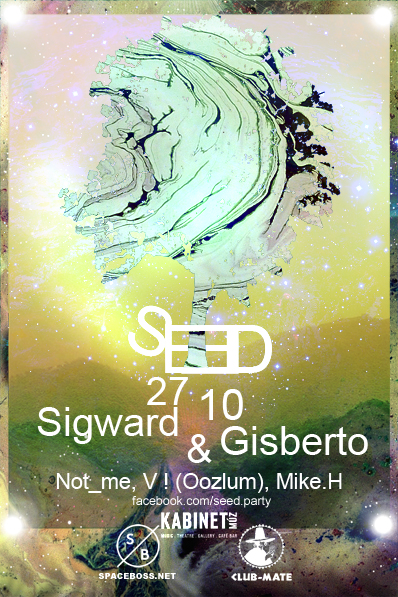 +

friday photo report by Alex a Anton
+
tremendous spaceboss report with video and sets recorded live
+

saturday photo report by Spaceboss


update 02 :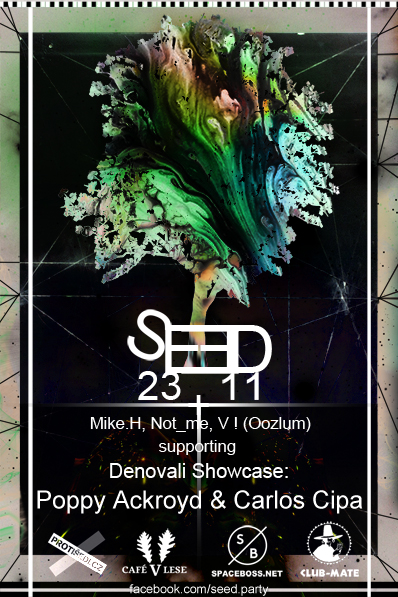 SEED team supporting Denovali showcase


update 03 :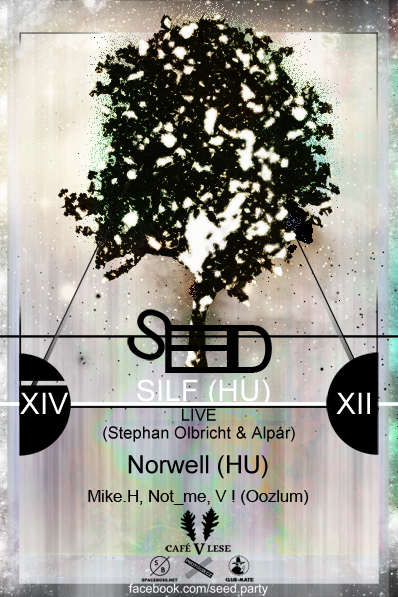 Interview with Silf (Martin Mikolai & Bálint Zalkai) by spaceboss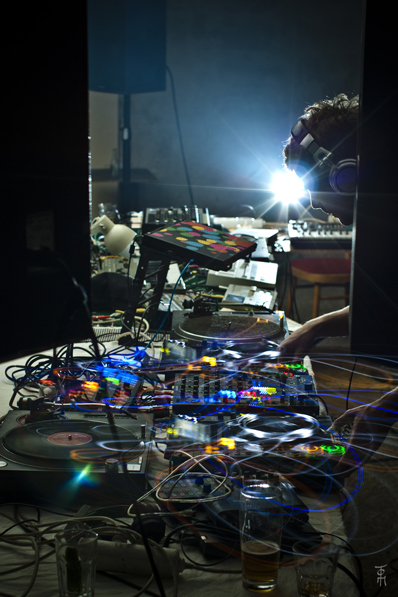 click the image to see complete photoreport by Tomas Crow

Silf LiVE at SEED :



&





update 04 :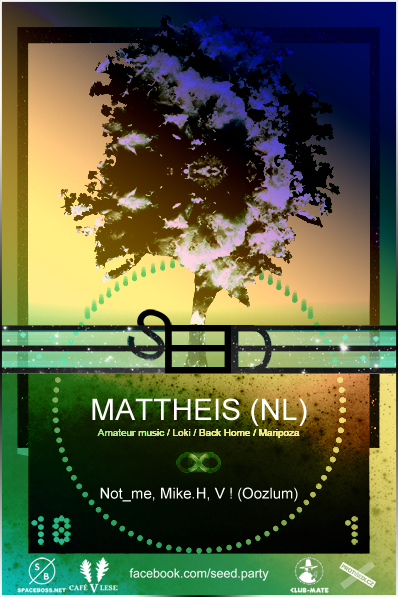 update 05 :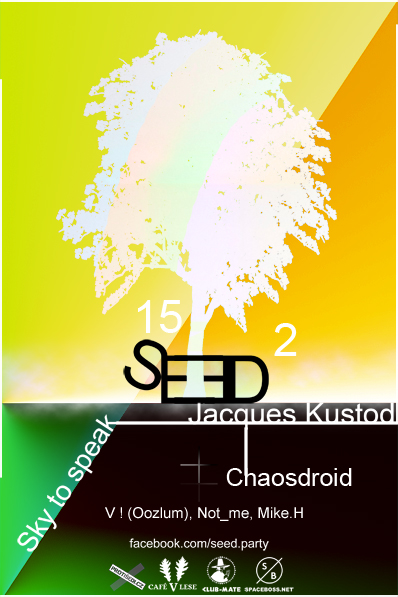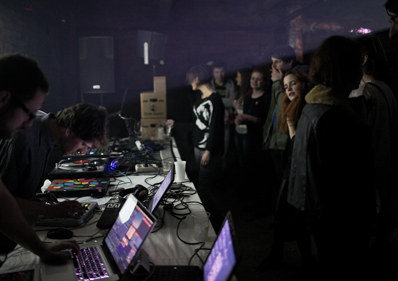 Click the image above to see complete photo report by -pstmn- ~ thank you!

listen to V ! (Oozlum) warm up part 1 & part 2!

update 06 :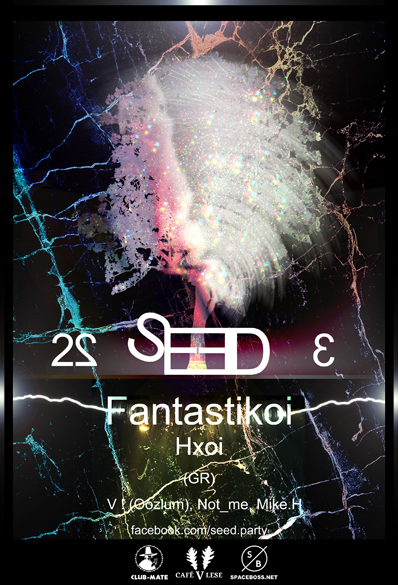 Listen fantastikoi hxoi's inner ear album!


interview :

Nedalo nám to a museli jsme se Aggelose před jeho vystoupením zeptat na pár věcí:
Zdá se, že řecká psychedelie je tvou největší inspirací. Můžeš nám prosím o této scéně povědět více? Existují moderní projekty, které z těchto základů čerpají?
Pravda je, že v Řecku nejsme tak úspěšní v prolínání tradiční hudby s hudbou moderní (tak jako byli například Turci). Náhravek, které stojí za poslech není mnoho. Třeba
Dionysis Savvopoulos
vytvořil na začátku 70. let dvě skvělá alba "Ballos" a "Vromiko Psoni". V dnešní době vychází jen velmi málo materiálu ovlivněného tímto obdobím. Já se raději vždy vracím zpět do 60. a 70. let.
Když je řeč o tvé hudbě, často se mluví o samplingu. Můžeš nám popsat, jakým způsobém hledáš tyto útržky, které pak používáš? Je pak ve výsledných skladbách většinou poznat originální sample, nebo je zcela proměněný?
Dříve jsem pracoval se samply mnohem více, upravoval jsem různé obskurní i populární nahrávky, ale v dnešní toho využívám již mnohem méně. Vlivy z těchto skladeb jsou stále rozpoznatelné, nejedná se už ale o využívání celých samplů.
Jsi velice aktivní na svém blogu
http://fantastikoihxoi.blogspot.com/
. Především zveřejňuješ spoustu mixtapů. Jsou pro tebe mixy ostatních lidí velkou inspirací?
Ano, mám rád všechny dobré mixy, které, jak říká staré klišé, vyprávějí nějaký příběh. V tuhle chvíli si nevzpomenu na žádný konkrétní, ale každý dobrý mix plný neznámých, obskurních nahrávek mne baví. Většinou ani nechci znát použité skladby, často je skvělé vnímat to "tajemno" kolem.
Kromě hudby má tvůj blog, stějně jako tvoje náhravky, velice zajímavou vizuální stránku. Vytváříš si jí sam, nebo na ní spolupracuješ s někým dalším?
Většinu grafiky vytvořil můj dobrý kamarád Mickey Dreamkey (
http://cargocollective.com/mickeydreamkey
). Předtím než se přestěhoval do Londýna také dělal projekce k mým živým vystoupením.
Když poslouchám tvou hudbu, představuji si věci jako vesmír, stvoření, planety, surrealismus (představivost dotvaří hudební vjem) - jsou to věci, ke kterým tvorba hudby směřuje? Je to nové bytí, které člověk prožívá, když ji poslouchá? Příběh, který míří do nekonečna a graduje někde v astrálu jako v krautrocku?
Ano, "eskapismus" je klíčovým konceptem. Vše to pramění z představivosti, otevřené mysli. Občas je to jediná cesta.
Přemýšlel jsi někdy nebo máš přímou zkušenost s hudební spoluprací s mladší generací – narozenou v 90.letech_? Zdá se, že ji tolik taková hudba nezajímá, protože vyžaduje hlubší poslech a znalost mnoha interpretů, aby mohla být plně doceněna. Na druhou stranu si vybavuju nadšení u spousty mladších směrem k progresivním nahrávkám.
Znám pár mlaších lidí, které to doopravdy hodně baví a většinou mají naposloucháno hodně hip-hopových nahrávek. Vážně si myslím, že je to jen o tom mít uši otevřené a být zvědavý dost na to, aby sis dohledal kořeny a různé odnože hudebních stylů.
Říkal jsi mi, že se hudbou živíš. Znamená to tedy, že živé vystupování a vydávání hudby na to stačí? Nebo pracuješ i na dalších projektech, např. soundtracích či hudbě pro komerční použití?
V tuto chvíli především produkuji a hraji DJ sety, což úplně nestačí. Byla to ovšem moje volba - řekl jsem si, že to na pár let zkusím tímto způsobem a uvidím, kam se dostanu. V blízké době mám naplánováno vydání několika nových nahrávek, tak věřím, že živých vystoupení ještě přibude.
Za odpovědi děkujeme a těšíme se do Kabinetu Múz !









update 08 :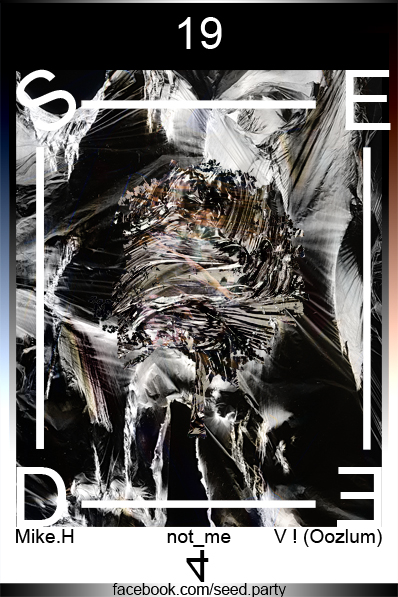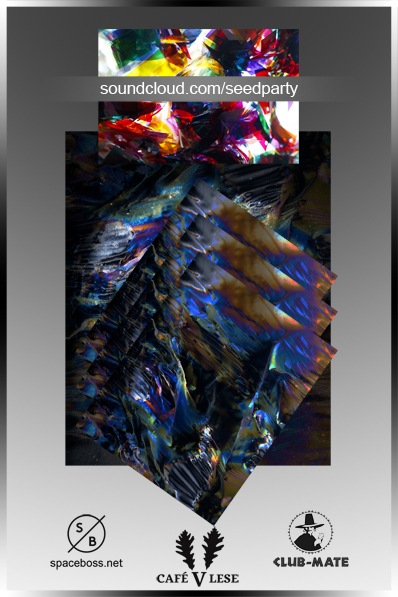 update 09 :
Click this link to watch the video with waterfall (hardware) installation for enriched projection!

update 10 :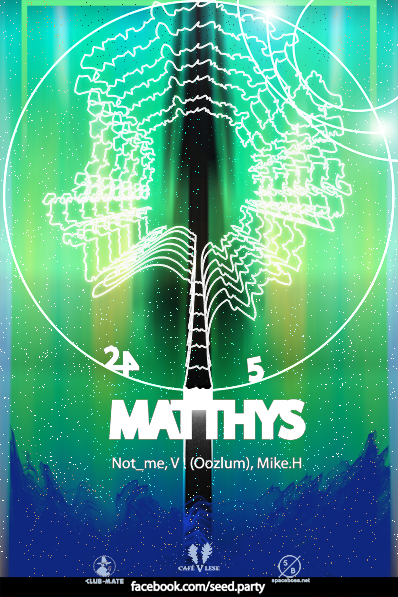 update 11 :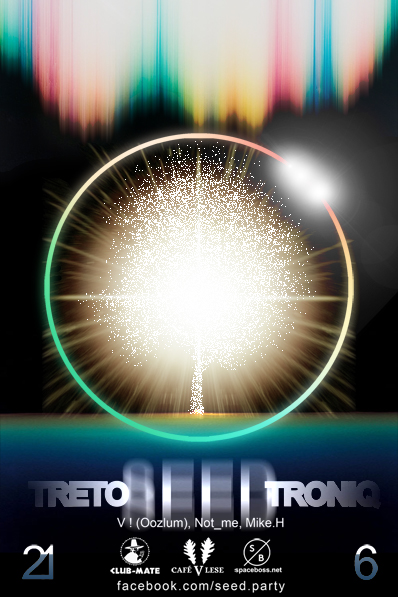 update 12 :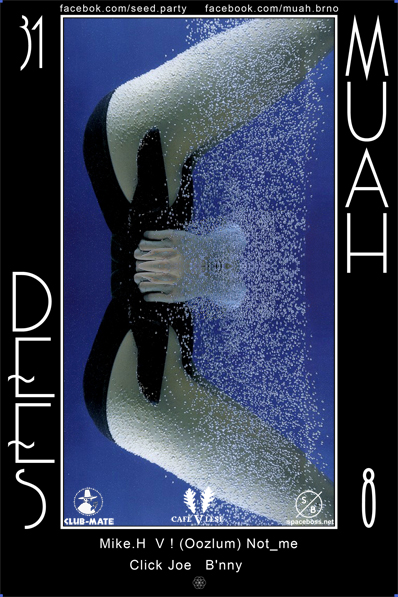 update 13 :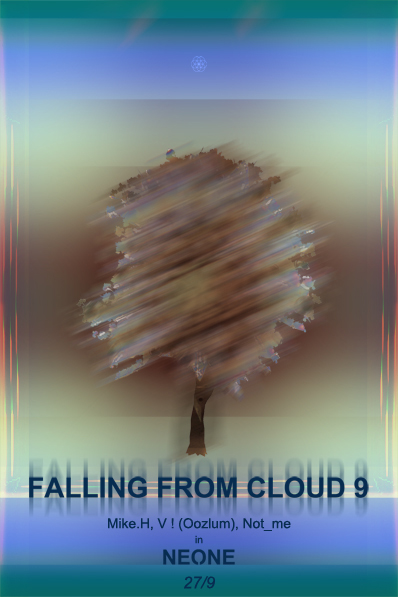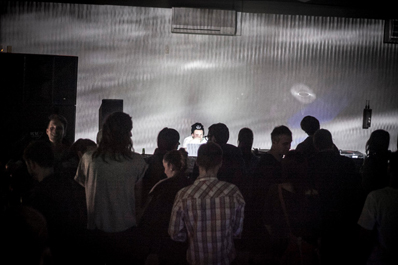 Click image above to see SEED nights photo in NEONE!