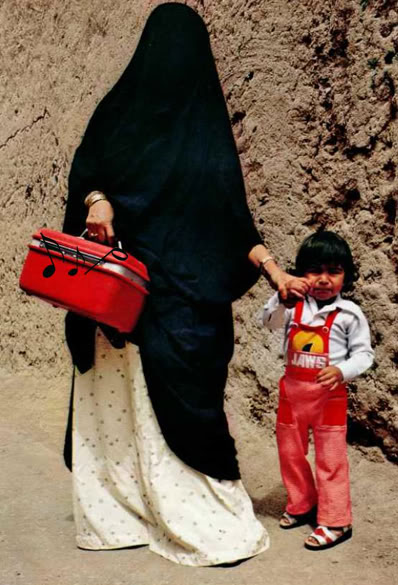 V ! (Oozlum) presents dejavu for some hardcore fans of RARE party in Prague, Czech Republic!
64 tracks
1 : 56 : 16


L I S T E N (SIDE A) (only on request)

L I S T E N (SIDE B) (only on request)



Let ZK elusive dreaming trigger our aural sensors! Pre-muslimgauze n-tych new wavian blast with pulsing matter braking in sharp spits of dark night sand dunes ascends to Kino's variations! Here comes Prawatt's dark boogie post-apocal disco effort that spanks black devil disco clubs visions with sparkling vertizonts. Increased resistance plugged into Cavian's yes Nicky deep understanding what foolish young calling mean. Descending into low bpm structures offers a compliment (stripped down one?) : "I love your suit" that is nothing like perverted guitars flora assertion on your reddish cheek. Wanna get l-lost the heat from your facial area with no-wavian The Del-Byzanteens (byzant flavour in sandscapes quite-normal-rather-then-insane whistling guaranteed!)? Oozlum shure does want! What a lyric! Post-punk abstract experimentations with poetically shaking bass accompanied with high pitched tremble from Netherland!
Thundering-psych-tronism into claps of avant-garde pop of the early 80's japan scenery. Do you like quirky sounding questions directed to south american red wine in avant synth wavian manner with french input ? Wuhuu! IdiosyncraXEX bolsheviks spells have sure aural locus in this mix! Just listen to amazing invasion of bassy synth when it's over (leftism earism)!
Goom! AAAARHHHHGGGGHHH! All time favorite thanks to mystery poster! AVANT PUNK with sharp accent screaming for Joe Granville. Who was he? Drolling industrial cult Aferican monster with post-post female wondering into masturbating guitars. This was a winner at
RARE
party! Let's bring a bit of contrast. Silly but hummingly essential hambu hodo provocations. Hard to not fall in love with these mesmerizing auralities!
For all kids out there - it you haven't already plant a tree do it with Ptose! The tree! Keep them photosynthesize! So Far we got into Alesia Cosmos again. This shaking arabian hymn revealed smiles on faces of oops-what-i-am-doing-here
RARE
visitors. Great to be in the service!
I don't know so much about Boule! Phenomena that was heard by oozlum in not only Ptose production. However it's a soundtrack of asexual harem (yes, there are other pleasures in this world!) where all your wishes will come true! Next is Nexda. Extrapolated from legendary compilation raising from the red sand. If i learn above average percussion skill level someday i want to start from nexda level!
Renaldo & The Loaf punching again with superb humorous wunderbar salutations Yes, sir. I love them! Ptosian elements in melody at the end before saxo attacks presented again! Mescal from Sympathy Nervous is only the little to be presented from amazing mutant sounds post! Minimal synth proto-electroid dystopia! Such an atmosphere you want to bath in. Minimal-martial-synth whistling and drumming makes you clean and prepared to force the mess into discipline! Qu'est-ce ?
Yes, Domestic Servants. Everyday! Get paid! If you wonder how
RARE
parties usually sound like - this is the classic ticket according to Oozlum. Minimal synth bledend with kraut aesthetics smashed by fluctuating youth mixed with an imperial affair (recognized only for sharp auditory canals)!
Here comes love themes. Love parasite - love that distorted smashing down intersection of modern electro-minimal-quirk-house! Love is for sure strange for Ciaran Harte-likes too! Hard-to-forget melodic yowling with cut off and plops. Let ptosian legere alteration dirty spells bring some changes. Correct mathematic speak no words and brings absolutely essential minimal synth piece at least to my melodic driven ears.
Gimme new noise Gimme new affection strange new toys from another world i need to see more than just 3 dimensions Bist du zufrieden ? More flora and rest ? What about John Fox opening forgotten eden gates ? Yes, Bushido & Edward-Ka-Spell is coming! Sorry, i haven't grown my aesthetics yet to put a word for such grace! I'm moved every time i let my inspiration rise with such aural indescribable adventures! For more than just a moment...For eternity!
Our love can move a mountain, turn the ocean into wine, turn the sky into kaleidoscopes...
Question of identity riotize somebody up there likes me and this is, girls and boys, the top of DISCO MORGANA™ ARABIA AVANT INDUSTRIAL SYNTH! Even when your levels of i don't like you i'm in love excitement flow over there is serious offering one, two, three, four. It's "you left me horneee" maiden giving away of her voice for you purification!! Let's thank her! THANK YOU, Clubnite! Nervous gender is not nervous at all here! It's marching and punktlich evo-spelling "i licked my way out". You'd better too! Let's breakdown, me-cha-ni-ca-lly to ninety degrees so mr. inspector won't believe what he sees! Yeah! Yeah!
Go and thank Dark Entries records for re-issuing! Really? Yes, these things happen especially with David Van Tieghem! Not so far from David Roach - Running With The River (Oozlum Instrumental edit)!
I'm in love with such a rich noise synth rockets! Thanks David. Atmoshpe-ruminative waiting with grinding and sparkling of Legendary Pink Dots makes us raring! Booolrgh! Boo-Boolrgh! Dark industrial techno flesh pouring down on your souls with pulsing ... well lost factory specialities. What a bass fluctuations! I'm in deep love!
What else would accompany these eviscerations better than Portion Control? Chew you to bits! What you do after 8 tonight ? Bring up your mozzarella and you can pick me knocking at the door. The process start at 8! Hmmmm, hey, why not! What a heart beating & eroto zones stimula graduation for fetish part of incoming forbidden casualties! An example of Rota 777 label. I wish i could hear more. This one was extrapolated from extreme pleasures. Park ? Sorry, there is an error - It's fetish park of course with this Reiz. What an invitation for a night in hotel Reiz Ritz Ritz (Well if there is any)!
Never released piece from dark to nostalgia instrumental Bleu Fire (Chia Hui Gao) soundtrack piece follow. I guess it's a nice door bell sound! A bit of reversed bulldoze to the grave of funeral party where coitus interruptus make all flowers bloom through sheleton whose bones are drumming under the house where Public Image Ltd perform!
Light minimal rock'n'rolling starts to enclosure previous heavier part and voila - here comes idiocy i mean fun! We are in the atelier where (My Baby Does) Good Sculptures. Yay! Was she surprised? One more. Whas she surprised? Wo-hoo-hooo! BOOM BOOM BOOM! Our beloved aural acrobatic one-of-a-kind-voice of Suburban Lawns (hottie Sue "Su Tissue" McLane) guess right that everything is relative. Oh my Janitor! Bagarrian Lemonsweet swallow us in a sparkling moment! Let's get squeezed into italo synth minimal i got acid in me it's all the lady should be club nites! I just love how she gets freaky and how we shouldn't hear her tonight! Foolish dancing guaranteed! Fifty-four, 54! 54 ? Nein, ich sage zwei, ich sage drei, ich sage vier. Boom! Here comes minimal synth NDW Ami Marie la la la chocolate attraction! Carmodian Time's under teutonism catapults us to a triple moon salute where time lacks of its space and vice versa! Crown jewel avant synth by Angel Rada! Goose skin & ex-yu summer time with Nina! Imagine promenades full of cicadas and slurping cocktails avant bars. Hmmmm!
Enno Velthuys - avant slow punk ambient cosmic diamond. Blink Blink! Ein Wunderbar letzte & langsam TANZ! Now, slowly putting corpus of DISCO MORGANA™ into sleep with Town of pyramids (Night of Pan) howling...
higher resolution