Make a Stand = aural masturbation of a very special kind !
The
Carnival
is
ON!
mysteryposter
official
discogs
Ton Scherpenzeel - Carnaval Des Animaux (LP, 1978)
Ton Scherpenzeel (Hilversum, Netherlands 6 August 1952–) is a keyboardist who was a founding member of the Dutch rock band Kayak, together with Pim Koopman and Max Werner whom he met whilst at the Hilversum Muziek Lyceum (Hilversum Music Grammar School)....
(continue discogs reading)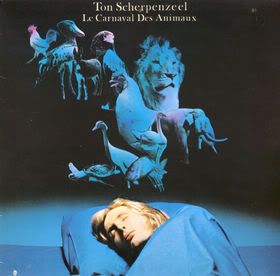 His first solo album (1978) was an adaptation of Le carnaval des animaux by noted French classical music composer Camille Saint-Saëns.
Personally favorite :
Introduction
&
Fossiles